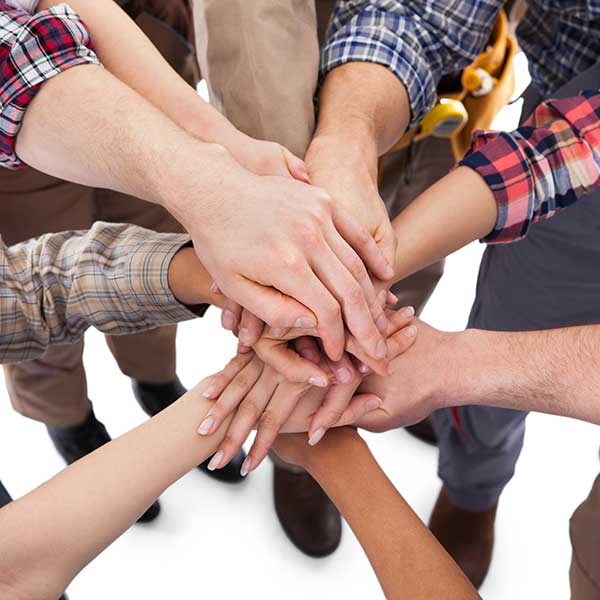 The technicians and staff at P & P Heating & Cooling Specialists Inc are a dedicated group of individuals, working together as a team to ensure quality work and customer satisfaction.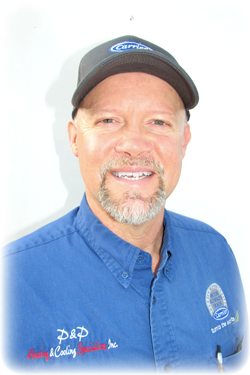 Danny Powell
Owner
After obtaining an HVAC certification from George C. Wallace College of Dothan AL in 1983, Danny Powell began a long and successful career in the HVAC field of employment. In 1996, after many years of education and on the job training, he set out on his own, opening P&P Heating and Cooling Specialist, Inc. The combined experience, education, and faith based beliefs are what has allowed Danny to take a small one man/one truck operation and turn it into a multi employee corporation. Mr. Powell holds a Certified HVAC contractor\'s license in Florida and Alabama. His work ethic, professionalism and sense of family values continues to be the foundation of P & P Heating and Cooling, Specialist Inc.
"With God, all things are possible!" (often quoted by Danny)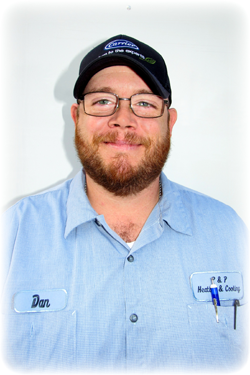 Dan Powell
Service Department Manager/ Co-Owner (NATE and EPA certified)
Dan attended Wallace Community College where he received a degree in Electrical Technology in 2007. He was hired in August of 2006 as part of the install crew. He is EPA and NATE Certified. Dan moved up to a service technician in 2007 and with his knowledge of electrical circuits, became a great troubleshooter for the company. He has a pleasant work attitude and is great with our customers. Dan is the son of Danny Powell, and one day hopes to follow his fathers footsteps and run this company.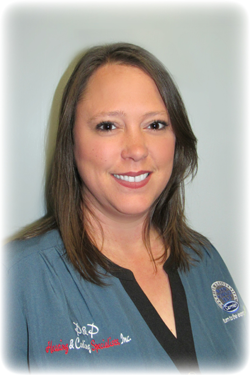 Lola Powell
Office Manager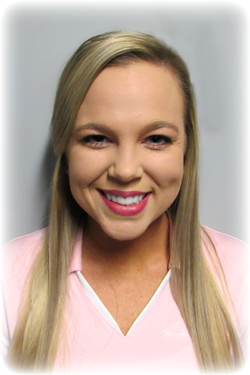 Carrie Stranhan
Dispatcher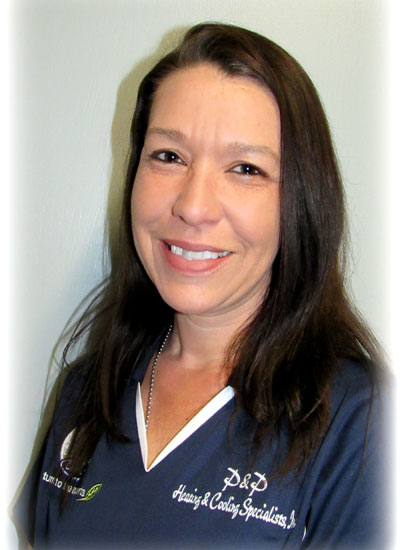 Mycha Walker
Warranty Clerk/ Receptionist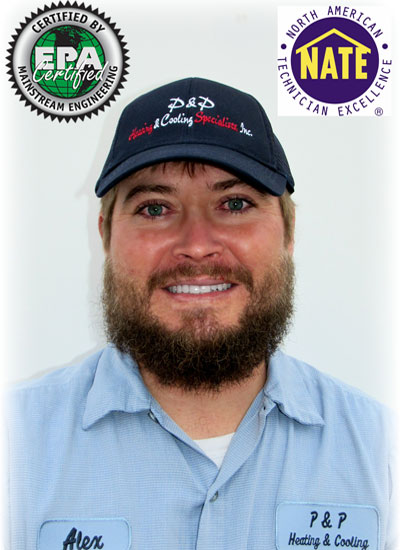 Alex Golden
Lead Technician (NATE and EPA certified)
Attended LBWCC in Opp, AL. and graduated top of his class in the HVAC program. He holds many Certifications, including : EPA, EPA 410-a, NATE, and HVACR Technician. Alex was hired in May 2013 and worked as an installer, installing new equipment, duct systems and learning sheet metal fabrication. He is now part of our Service Department, troubleshooting calls everyday.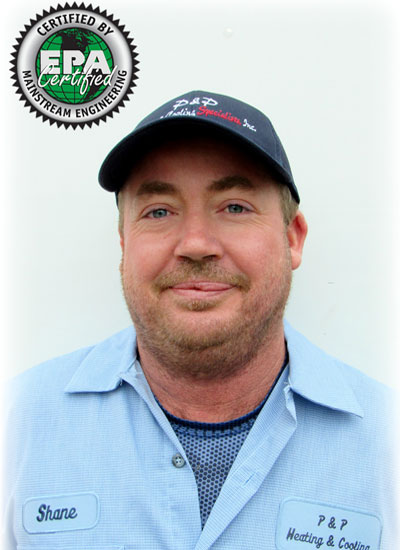 Shane Coleman
Install Technician (EPA certified)
Shane was hired right out of high school in May of 1997. In his 18 years with the company he has moved up to lead installer and runs the install crew. He is an excellent duct designer and sheet metal fabricator. He is EPA Certified. Shane always has a positive attitude no matter the condition. He runs a well trained crew.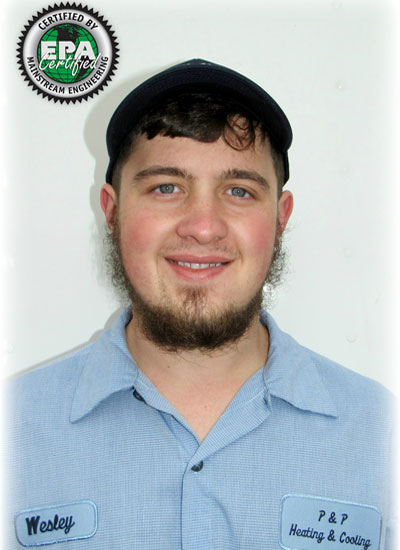 Wesley Mitchem
Install Technician (EPA certified)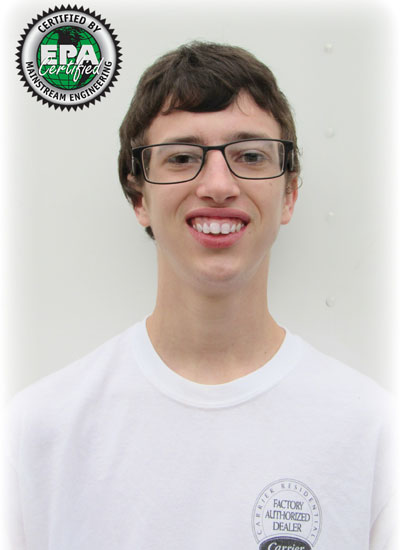 Jaleb Spicer
Install Technician (EPA certified)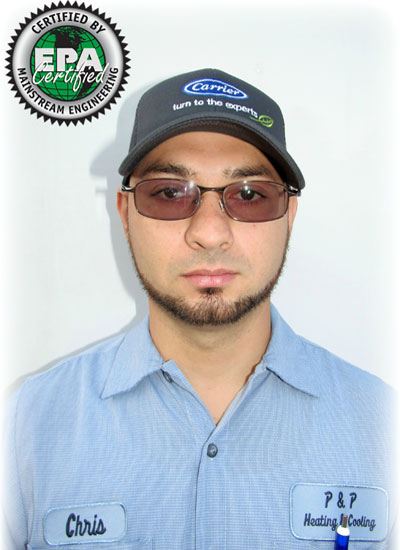 Chris Valladez
Install Technician (EPA certified)