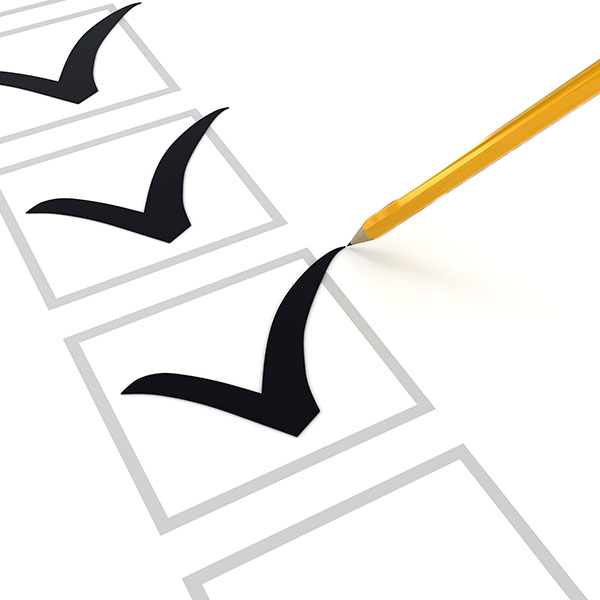 At P & P Heating & Cooling Specialists Inc we strive for 100% satisfaction in everything we do. We value your opinion and invite you to tell us and others about your experience with us. Please take a few moments to tell us what you think by leaving us a review here on our website or on any of these popular review sites or social networks.
Read what other customers have said about us.

All trademarks or brands on this page are registered by their respective owner and are not affiliated with our company, nor do they endorse or sponsor our products or services.
Reviews of
P & P Heating & Cooling Specialists Inc
(Based on 19 rated reviews)
07-Jun-2022
Product or service reviewed: New furnace troubleshooting
Jaleb came to our house quickly and diagnosed the problem immediately. Very personable and knowledgeable. Cari at the office was helpful in registering my furnace and A/C and got Jaleb out quick. Very impressed!
14-Jan-2022
Product or service reviewed: AC
Was very helpful and patientWould use again
07-Jan-2022
Product or service reviewed: BASIC 14 SEER (SINGLE STAGE) AC Unit
Florida and surrounding areas, if you need a new or repairs to a home air conditioner you need not look further. P & P Heating and Cooling Specialist in Bonifay not only has certified technicians, but they are also extraordinary in how well they do the job right the first time. A special thank you and job well done to Alex Golden and Wesley Mitchem fast and efficient. P & P Heating and Cooling in Bonifay are second to none as we say in the military! I highly recommend these awesome folks to get the job done for yall. Mr. Bill from Bonifay Florida.
15-Dec-2021
Product or service reviewed: A/C Unit
Excellent service. This is the second unit we have purchased (from} and had installed by them. I will continue to put my trust in their hands. Always kind, courteous, reliable, prompt and professional. Thank you all for another job well done.
23-Jun-2021
Product or service reviewed: replace HVAC system
Technician: Dan, Junior, Wes, Brandon
My wife and I have so many positive comments about this company. We had a 20 year old system that needed to be replaced. We called three different companies. All three came out, two of them looked at the out side and said they could replace the unit. Dan form P&P Heating & Cooling was the only individual that looked at everything inside and out. He noticed some serious deficiencies with our air flow and recommend what needed to be done. P&P was the only company that gave a quote the very next day the other two we never heard from again. Once the quote was accepted their scheduler called my wife and set up a good time for us and called the day before, my wife says she was very nice and professional (sorry I don't have her name). Junior, Wess, And Brandon were the crew that put in the unit and extensive duct work that needed to be done. We cannot say enough good things about them so Thank you very much is the best we can do. Now that the new system is in place we now get air flow in the house that we never had for the past twenty years. Our daughter thanks you for now having air to her bedroom. From start to finish we could not be more satisfied with P & P Heating & Cooling and would highly recommend them to anyone. Thanks all very much. Also the new Carrier unit is GREAT!!!!!
Bert King
Defuniak Springs,FL
08-Jun-2021
Product or service reviewed: AC Unit Repair
They came out went straight to work. Very polite, very helpful in explaining the problems, fixed our unit and reset thermostat. With the books we have in this library the importance of our units is vital and they understood and cared. THANK YOU
Holmes Co Public Library
Bonifay
03-Apr-2021
If I could give this company 10 stars, I would. We have done business with them for several years now and have ALWAYS had the most pleasurable experience with them. This time was no different. We needed a unit assessed and Alex came out to talk with us about it. He's extremely knowledgeable on every aspect of his trade. We needed to replace the HVAC as it was at it's end-of-life so Alex worked up a very reasonable quote and he, Junior and Wesley were on the job by the end of that week. That was incredible! We truly appreciate these gentlemen and their work ethic. They have become our, "go to" company for all our HVAC needs. Give them a call. You won't be disappointed!
12-Aug-2020
I work for P&P heating and cooling and they have become a second family, we all get along great and work together as a team. I would highly recommend this company to do any repairs or replacements on any A/C unit not just because I work here but because I know what we are capable of showing and doing for your A/C needs!
Annalyss Anderson
Slocomb AL
12-Aug-2020
Product or service reviewed: A/C service
Technician: Dan, Chris, Anna
I had an a/c emergency last week at 8 pm. Dan was in Ozark but said he could be at my home about 11 pm or could be there first thing in the morning. I chose early morning. He told me how to keep cool and keep my system going till then. Chris, a technician, was there bright and early and fixed my problem. I signed up for their service contact that morning. Thank you P&P!
Anna Parker
Graceville, FL
09-Aug-2020
Product or service reviewed: Maintenance
Great company to do business with! I use them for everything on my air conditioning equipment. Very trustworthy and nice company! I would recommend them to everyone.
05-Jun-2020
Product or service reviewed: Service
Thank y'all so much I really want to compliment you on your employee Chris he has been to my house 3 times and he is the most professional young man with the most Beautiful manners in fact all of your employees are and that really speaks about what type of company this is so thank you for everything
17-Jan-2020
Product or service reviewed: Central Heat and Air
Excellent service and exceptional products. I highly recommend them.
10-Apr-2019
Product or service reviewed: Repair
Alex has worked on my heating and air-conditioning unit several times. It is an older unit that needs a lot of tender loving care and he always manages to keep it running! I know he will give me an honest price and that I can trust him to give me quality service and be honest about any repairs needed. It's so important to be able to trust your technician to do a good job and not do any work that isn't needed but gives you quality service every time!
04-Apr-2019
Product or service reviewed: Repair
I live in South Texas and my son was visiting from Florida. We had a blue northern blow in and on a Sunday our heat pump went out. I couldn't get in touch with any of my regular HVAC guys, so my son suggested calling Dan Powell with P&P who he had used before. He got Dan on facetime and Dan trouble shot our issue, told us what we needed to repair it and since it was a Sunday told us jow to bypass the issue so we could have heat until we could get the part that was needed. If I lived in the pan handle of Florida I would ONLY use Dan Powell and P&P.
03-Apr-2019
Product or service reviewed: Purchased New A/C Unit
Very pleasant company to work with. They had the unit installed in one day. They were very professional. They have called several times to make sure we were liking the unit. Alex the technician was great. He has answered all our questions and has helped us with any of our needs. I would recommend this company to anyone.
17-Oct-2017
Product or service reviewed: Float Switch and S.E.A
I would highly recommend P&P to anyone! My unit kept turning itself off, and didn't seem to be cooling as good as it should have a few weeks ago. I called in to P&P and the ladies in the office were just as nice as could be, asking me questions and really seeming to understand what I was going through. You could tell they weren't just rushing me off the phone, and neither were the guys. The man that came out was sweet and introduced himself when he got out of the van. He went over everything with me, explained exactly what was going on, and what needed to be done to fix it. He cleaned it from top to bottom, gave me the prices for everything, and was very respectful. He even cleaned up after himself before leaving. Made sure all his tools and any mess he made was wiped away, even the bit of mud from the rain. If you want the job done right, without feeling like you're just a number, I'd call these people.
Sarah Wilmington
Daleville, AL
10-Oct-2017
Product or service reviewed: AC Unit
Simple.. Would I buy from again: YES Would I recommend: YES Do they do Quality work: Above and YES Are the people knowledgeable and friendly: Yes From the first call to estimate to installation professional and above board. How is their price: Go ahead and shop them, in my case not the lowest not the highest but knew their product! Had very good suggestions and ideas that were used. Were they on time: The estimate call came later than expected but Jessica called me multiple times to keep me updated prior to the estimators arrival. Installation day: told 8-10am show time. Got a txt at 7:58 saying they were on the way and 25 minutes later they were here. They are 25 to 30 minute drive from me. If there is anything you would like to ask me feel free to get in touch. I am Very Happy with P&P !!!!!!!!!!!!!
27-Sep-2017
Product or service reviewed: SEA maintenance agreement and clean air product
Great company, great people! The techs are nice and courteous, and knowledgeable about all the different types of systems. They are very well trained in all the digital thermostats, and clean air products, like the GPS 2400 air cleaner. Great owners that make you feel like family instead of just a customer. The ladies in the office are on point as well, very nice and polite, and give you a courtesy call letting us know that their tech was on the way. I'd recommend them to anyone! When you need some one to repair your air or heat, then TURN TO THE EXPERTS and call P&P Heating and Cooling!
07-Mar-2017
Product or service reviewed: Repair
Our old system broke down during the summer a couple of years ago on a Saturday, They came out without hesitation and got us back up and running. They charge fair prices We won't use anyone else besides them.